Flutter was mated to Pelyma Seriously Suave and the puppies were born on March 21st. Here they are, "the morning after" and (below) a couple of days later. There are four dogs and one bitch and I plan to keep a dog.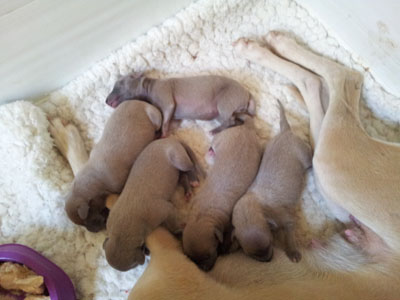 One promising fawn dog puppy is available to a loving home. I had planned to run on the two best boys but with puppies from Tealeaf's litter still here, I cannot easily do that so (temporarily named) Freddie needs a loving home sooner rather than later.
Photos below
Pelyma Seriously Suave (Simba)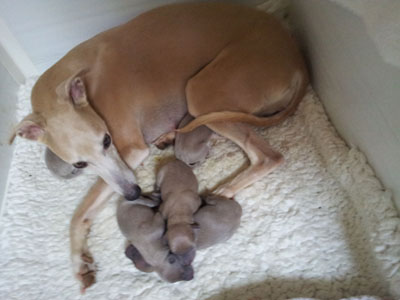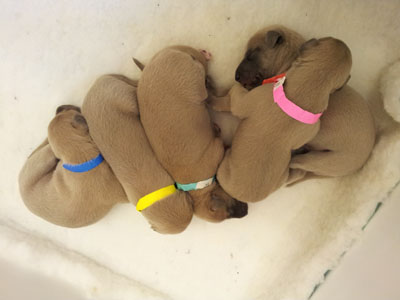 Weighing in at two weeks at just over or just under 1 kg, the five little fatties have been colour coded as I cannot easily tell them apart. Eyes now open and first worming done.