Here is Mostly on May 27: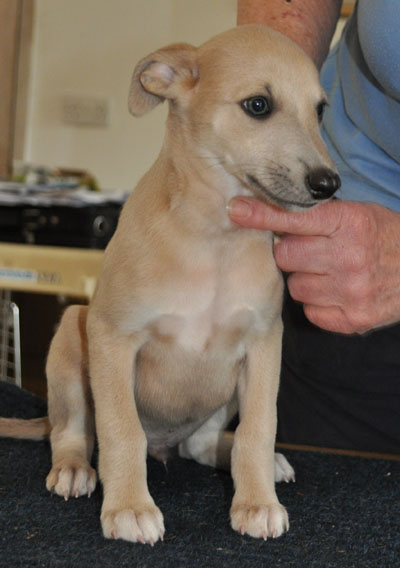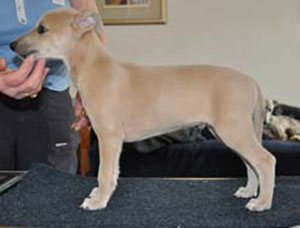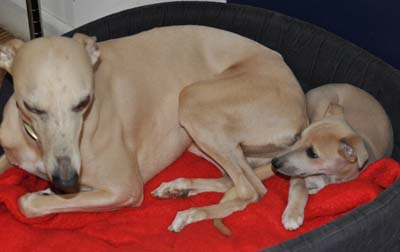 Above right, with his uncle Frosty.
Below, Flutter weighs in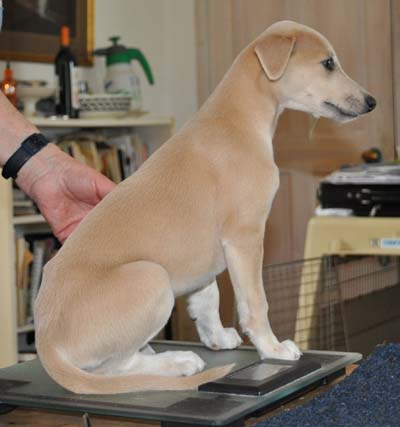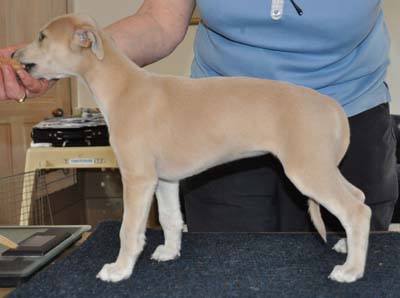 Thanks to Catriona Ryan for her patience in photographing untrained puppies.
Below are the others that got away ...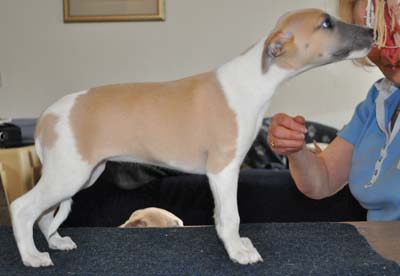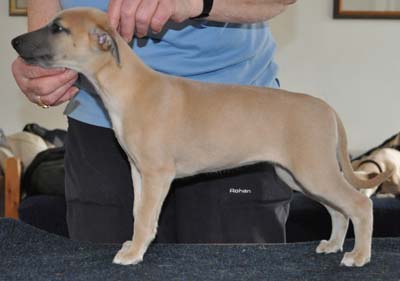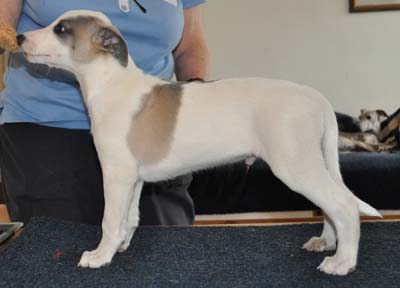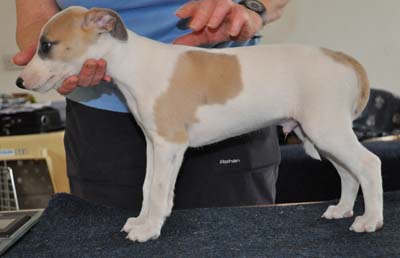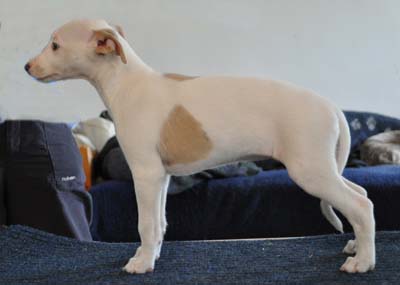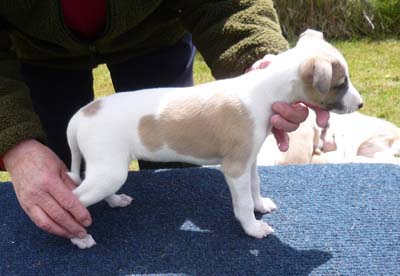 The last shot was taken by me three days earlier. Pixie (right) is quite a bit bigger than Flower (left).
The next batch were taken a week earlier on May 18.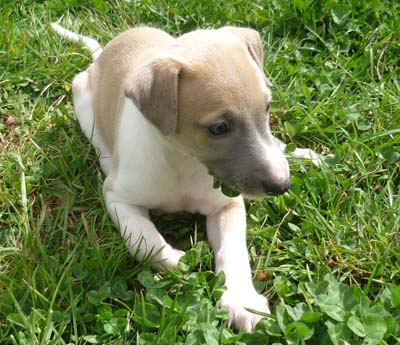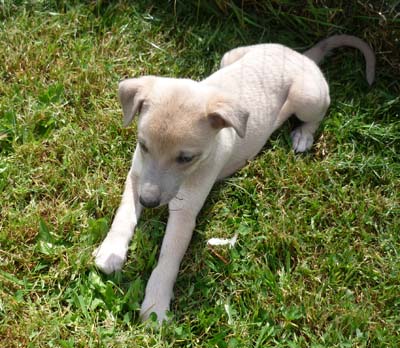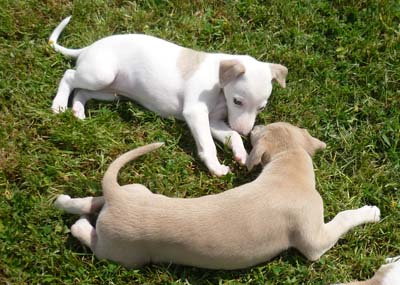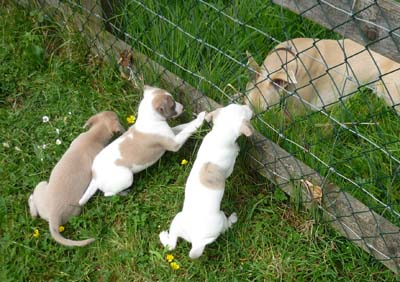 Top left: Fawn and white bitch Bottom left White and brindle bitch and fawn bitch

Bottom right Morgan pays the puppies a visit.
These pictures were taken May 2 and 4: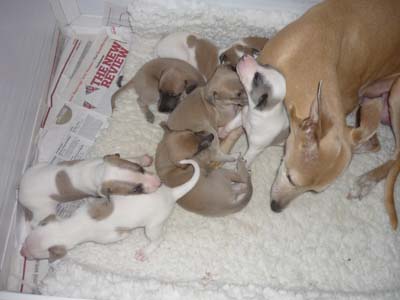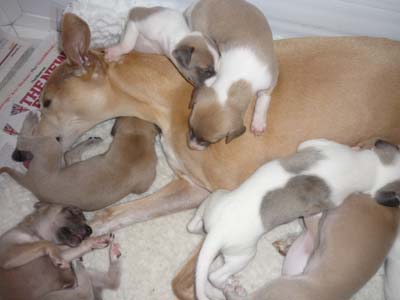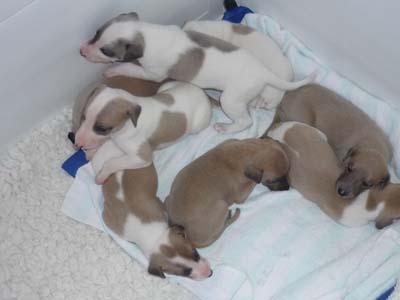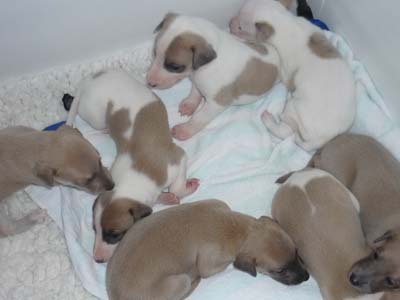 April 25: here are the girls................................. and the boys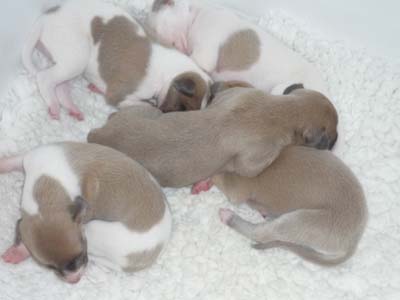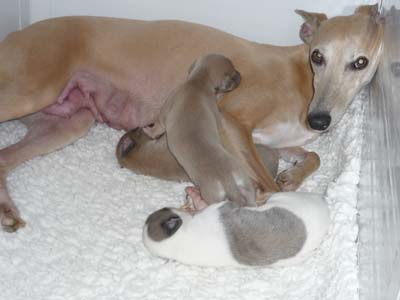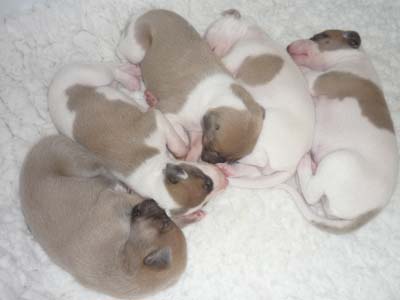 For her second litter, Amber was mated to the well-known coursing winner (pre 2005) Wish Me Luck (Sprite) who subsequently proved equally effective behind a lure. The puppies' pedigree can be seen here.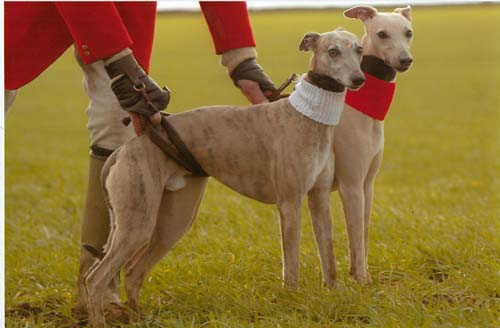 photo www.nickridley.com
Wish Me Luck (white collar) in slips with the sire of Amber's first litter, Jimanica Jonathan Seagull