From there she went on to become an International Champion and at ten years old, was still strutting her stuff in occasional veteran classes, winning BIS Veteran at the Greyhound and Whippet Club Show under Kathy Thomas.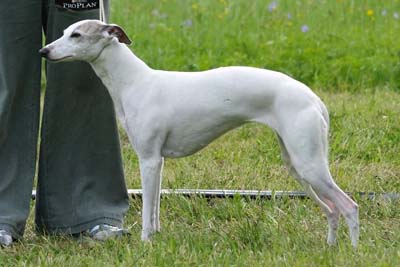 Eyetie just before her tenth birthday
Mud in Your Eye (Eyetie) went to Prague to live with Mirka Sarochova who had waited patiently for many years for a puppy I thought might be good enough to show. In the event, she did us both proud, winning the CACJ and the Group at Brno International Show at the age of ten months.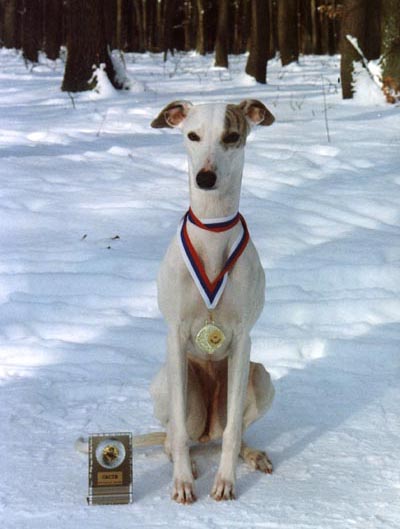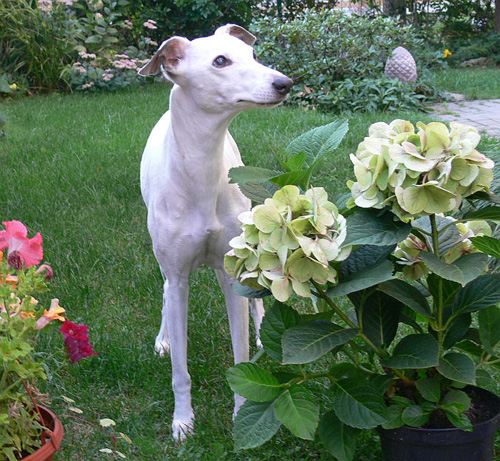 In 2013, Eyetie celebrated her 15th birthday; she came from an outstanding litter and has done all her connections proud.
Truly, she is a grand old lady of a wonderful breed.
It has been hard to choose from the many lovely photographs Mirka has sent me over the years, both of my whippets and hers: more can be found on her website www.whippet.webz.cz/english/index.html